A captivating presence makes your brand unique and remarkable.
Imagine that people recall on average only up to 20% of written lines, and 50% of visual contents.
A graphic design is a crucial choice for small businesses to gain reputation and to facilitate the choice of potential customers.
Visuals are not just the logos.
Good visuals for the business mean a unified presence on the websites, on social media, on leaflets and so on.
In this way, we are here to help to design and re-design your image.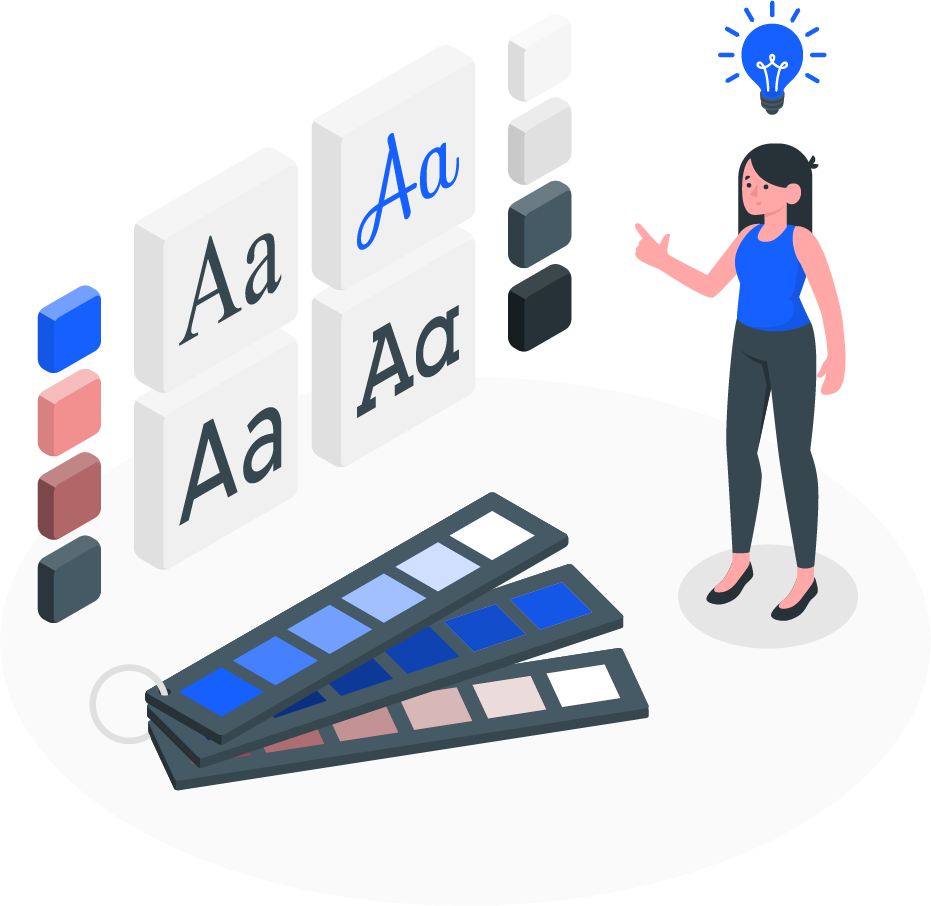 HOW TO SET A GOOD VISUAL FOR YOUR BUSINESS
Good visuals are the result of understanding your values and your communication needs is crucial. UpWell team is constituted by graphics and creative writers to shift forward your work.
Visuals do not show up out of the blue. The choice of visual representation is important, almost everlasting. In fact, visuals need to represent the identity, the values, the activities of your project. Good visuals are crucial to be shared on social media, to have solid representation of your business and eventually achieve what you want to achieve.
GRAPHICS TALK MORE THAN A HUNDRED WORDS
UpWell wants to make your digital presence remarkable, important. Our team can define how to rebuild or how to imagine from scratch your business presence online.
WHICH VISUALS ARE THE RIGHT ONES FOR YOUR BUSINESS
Redefinition of your corporate logo and presence

Construction of a visual presence on social media

Ad-Hoc building of digital/printed leaflets

Event cards & presentation graphics